Austin AC and Heating Services
We provide 24/7 AC Repair and AC Replacement services in Austin–Round Rock metropolitan area since 1997.
Air Conditioner Services in Austin-Round Rock metropolitan area
Austin A/C and Heating is a family-owned business providing quality, dependable, honest, and professional air conditioner repair, and maintenance services in Austin, Cedar Park, Jollyville, Pflugerville, Round Rock, Hutto, Windemere, Georgetown, Leander, Brushy Creek, Lakeway, The Hills, Barton Creek, and other nearby towns in the greater Austin area.
HVAC Service You can Rely On
Austin A/C and Heating has been helping Austin families repair their air conditioning units for years. We provide quality, dependable, honest, and professional air conditioning and furnace repair. Homeowners and commercial property owners alike can rely on us to be there when they need us, and we're always prepared for the job.
Our team at Austin A/C and Heating is not your standard HVAC company. Our exceptional customer service, knowledgeable staff, and attention to details are what sets us apart from everyone else. Get in touch with a professional air conditioning or furnace repair expert today by calling us, we can answer all of your questions.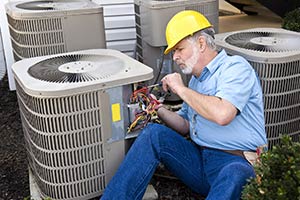 Our Professional Approach
Homeowners and business owners in the greater Austin area have relied on the maintenance and repair services of our technicians to help them get through those hot summers for years. That's why we pride ourselves in providing all of the air conditioning and heating services you need. Our staff stands above the competition when it comes to reliable service and customer experience. Take a look below at what services we can help you with as well as our service promise to you.
Areas where we can help you:
The Top Professional Air Conditioning And Furnace Repair Team In Austin, TX
Our team of experts is not only fully equipped to help you with any maintenance or repair for air conditioning units, but can also help you with any furnace or heater repairs you may need. The techs here at Austin A/C and Heating have years of on the job experience diagnosing many different types of HVAC repair issues. We have the knowledge and the expertise to help you get your air conditioner or heater fixed in a hurry.